Should be feed boxes for shape molding machine silos, box body with material blocks filtering and cleaning functions,prevent the blocks get into shape molding machine, filter with 12*12 SS mesh.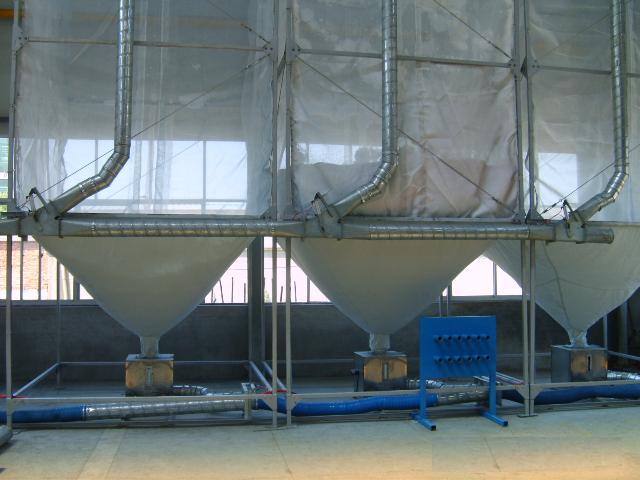 Foaming agent (pentane) has bigger density than air, it will be easy to deposit at the bottom of silo, not easily emitted.
There should be no underground drain at the area understand silo bottom.