January 2020:New upgrading to the shape moulding machine of our customer in Anhui,China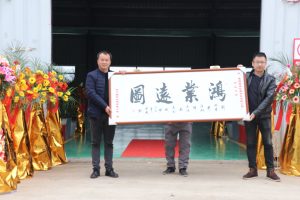 Background: Anhui customer want to upgrade their factory as the energy consumption is huge with the common shape moulding machine.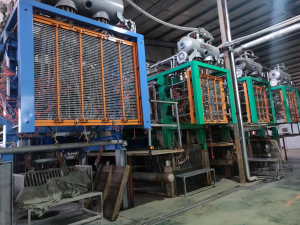 Solution: Upgrading to ST QDCS machine(Quick die change system) which cost only 20-30 minutes to change the mould.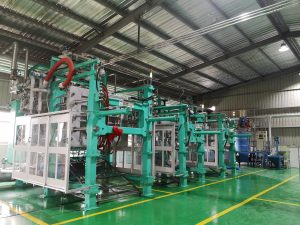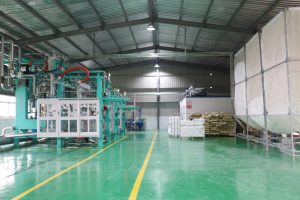 Details: Steaming consumption has been reduced from 15 tons to 6 tons now(1 ton raw material consumption)
The factory uses 60 tons of raw material every month.
Let's see how much the steam cost each month:
Before:  15*60*$36/ton=$32,400/month
Now:    6*60*$36/ton=$12960/month
After upgrading,just the steam cost can save $19440 each month.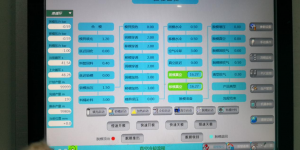 Cycle time has been reduced from 80s to 44s now.(Still have space to improve)
Customer is very satisfied with our QDCS.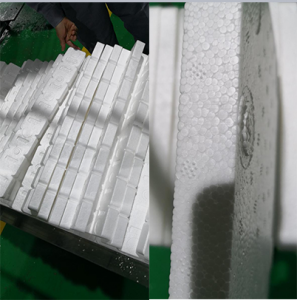 Please contact us if you want to learn more about how to lower production costs.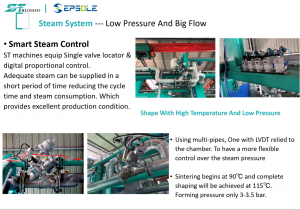 Shape Moulding Machines and Aluminum Moulds are the major processor of Shape Moulding Plants. We engineered all machines our by latest technology for best quality products and also our all equipment are fully automated and shape moulding machines have individual vacuum pumps.
Shaped EPS articles can produce by shape moulding machines with allow aluminum moulds and There are some varieties of products by this method as follows:
Insulation Board Panel with grave and edge
Shaped Hordies
Decorative articles (Ceiling rose, Ceiling Tile)
Cushioning packaging arcles for ındustrial goods
Fish and cool boxes
Fruit and vegetable boxes
Frozen food and ice cream boxes
ICF Insulated concreate forms elements
EPS inserts for bricket